Summer Walker, "Riot"
Summer Walker is best known as the songstress behind "Girls Need Love," but "Riot" is proof that she's the real deal. At a crisp one minute and forty-five seconds, "Riot" is an acoustic guitar-backed ode to intense and undeniable love. She doesn't want the sweet and subtle love, she was pure fiery infatuation that shows how much she is truly worth. Favorite Lyric: "And you think of roses and daises/And I think of passion and fire like Hades"
Megan Thee Stallion, "Realer"
Female rappers often undergo unfair amounts of criticism about their rap skills while there male counterparts can slide by with most, for lack of a better term, half-assed bars. Megan came up on the cypher scene in Houston, so she's no joke. On "Realer" she rips through the beat and takes no prisoners as she proclaims her authenticity and excellence. You can't help but to believe in her. She's that good. Favorite Lyric: "N****s ain't real when the sh*t really counts/That's why I keep my lil cat in they mouth"
Tyler, The Creator, "EARFQUAKE"
Featuring a beautifully incomprehensible verse from Playboi Catri and backing vocals from Charlie Wilson, "EARFQUAKE" is gorgeous. It's a simple love song that is elevated by its sincere sweetness. We've all had that "butterflies in the stomach" feeling, and "EARFQUAKE" captures that sentiment perfectly. Favorite Lyric: "'Cause when it all comes crashing down, I'll need you."
Beyoncé, "Before I Let Go"
Beyoncé's cover of the Frankie Beverly & Maze cookout classic updates the original with a new verse and a "Candy" sample. It's the perfect blend of old and new school. Also, when Beyoncé hits the trademark "Before I let you GOOOOOOO," you can't help but smile and sing along.
Kelly Rowland, "Don't You Worry"
"Boo'd Up" was our R&B anthem of summer 2018 and I hope this song can assume that role this summer. With a slight throwback vibe and a perfectly placed key change, "Don't You Worry" is a pleasant love song. Also, Kelly Rowland sounds flawless on this track. Favorite Track: "They can't break us down if they tried/They don't know the tears that we've cried."
Luke Combs, "Even Though I'm Leaving"
Luke Combs has the kind of voice that makes you want to cry and fall in love… sometimes in the same song. On "Even Though I'm Leaving," Luke tells the story of a father-son relationship and how protection can be effective from afar. It's a gorgeously written song with an emotional vocal performance. Favorite Lyric: "I know I act tonight but there's a churning in my gut/'Cause I just can't call you when things get rough."
Social House, "Haunt You"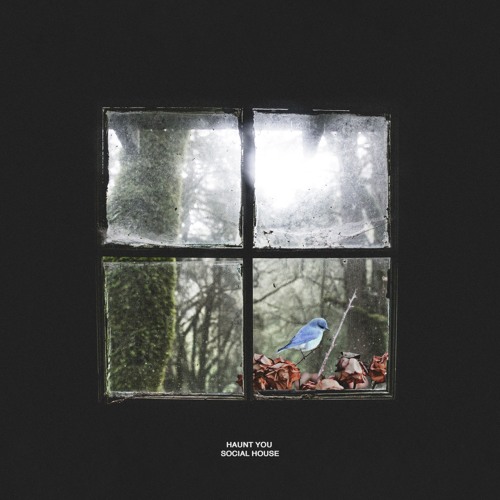 The production/songwriting duo behind many of the sublime tracks on Ariana Grande's sublime thank u, next make pretty great music of their own. The delicate "Haunt You," which actually features background vocals from Grande, explores the obsession that often comes with love. Both guys have ready-for-pop-radio voices, but there's something so pure about their delivery. Favorite Lyric: "How do I measure up to heights you've been to?"
Labrinth, "Mount Everest"
Labrinth occupies the sort of interesting just-left-of-mainstream lane that allows him certain freedoms to experiment with his music. His biggest hit is his ballad duet with Emeli Sandé, "Beneath Your Beautiful," and in the past year he dropped a collaborative with album with Sia and Diplo as LSD (Labrinth, Sia & Diplo Present… LSD) and featured on "Majesty" off Nicki Minaj's Queen. On "Mount Everest," Labrinth's soulful voice drips in reverb and drowns in its own echo. He sings of the solitude of success. It's a celebratory song that is unabashed about its shame and guilt. Favorite Lyric: "I got me one gun and an alibi/So much love that the whole thing feel like a lie."
Billie Eilish, "xanny"
If there's one thing Gen Z is honest about, it's partying. We don't hide or pretend to undervalue the stresses of keeping up a social life, peer pressure, drinking, drugs, sex… you name it. "Xanny," a standout from Billie's debut album is a dark and unsettling ballad that rings with honesty. Billie gives a haunting and heartbreaking vocal performance. There's a quiet stillness about the song that makes it simply outstanding. Favorite Lyric: "Bring ashtrays to the table/And that's about the only thing they share"
Kehlani, "Nights Like This (feat. Ty Dolla $ign)"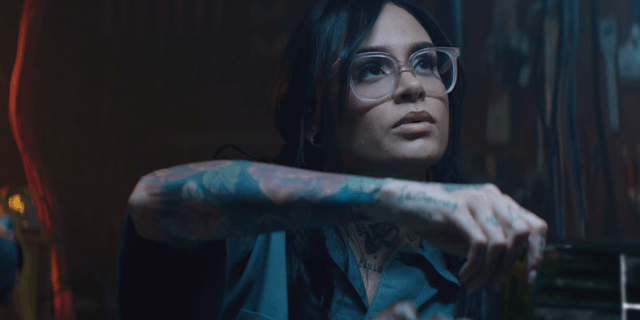 Who doesn't love a ballad that forces you to feel the feelings you've tried your absolute to ignore? Kehlani and Ty trade stunning vocal performances create beautiful harmonies, what's not to love? Favorite Lyric: "Can you tell me what's with all this distant love?"
Pink Sweat$, "Coke & Henny, Pt. 2"
The best sings are the ones that mix and match their sonic personality with their lyrical personality. The summery guitar riff and hand claps are uplifting, but the melancholy lyrics about drowning lost love in liquor are quiet the contrast. Favorite Lyric: "Got me cold, I'm sweatin', pray these ghosts don't get me"
Anderson .Paak, "Make It Better (feat. Smokey Robinson)"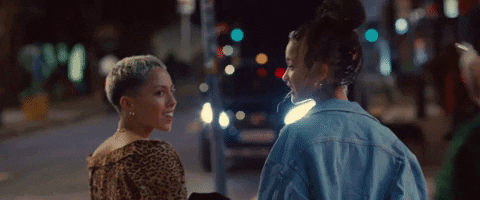 There's almost nothing worse than falling out of love. On "Make It Better," Anderson and Smokey explore the journey to rekindle the flames of love. Like most of .Paak's music, "Better" is immaculately produced and he offers a vocal performance for the ages. This song is timeless. Favorite Lyric: "How do you mend when you're worlds apart?"
Halsey, "Nightmare"
In a world that is so hypercritical of women and their reactions, it's a privilege to hear Halsey shamelessly revel in her anger and discontent. The intense whispers of the verses juxtaposed against the raucous punk rock-inspired chorus creates an excellent song. Favorite Lyrics: "Stared in the mirror and punched it to shatters/Collected the pieces and picked out a dagger"
Tayla Parx, "Disconnected (feat. Cautious Clay)"
In the vein of "Make It Better," on this interlude on her We Need To Talk album (review here), Tayla and Cautious Clay deal with a rift in a relationship. The hazy vocal effects and hectic production really make the song click. Favorite Lyric: "Love's the biggest misconception"
YG, "Go Loko (feat. Tyga & Jon Z)"
There's a lot wrong with this song (cultural appropriation, misogyny, you name it), but if you can get past that, it slaps. The guitar, the ad-libs, the mellow tone of YG's voice… this is a song for the summer.
Michael Abels, "Pas de Deux"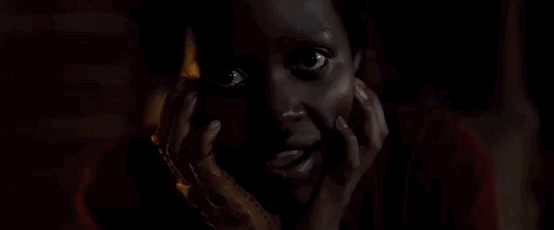 Yes, the creepy classic reimagining of Luniz's "I Got 5 On Us" for Jordan Peele's Us (review here) is among some the best songs of the year so far. Even if you've never seen the film, the instrumental still illicts a toxic combination of curiosity, fear, and anxiousness. Us easily has the best score out of any mainstream film this year (so far), and this is the crowning jewel.
Ashley O, "On a Roll"
Miley Cyrus' devastating and entertaining Black Mirror character makes enjoyable songs in her own right. The power pop rework of Nine Inch Nails' "Head Like a Hole" is pitch-perfect parody of "empowering" pop songs. This is a song you can simultaneously laugh at and genuinely enjoy, and, yes, that's a good thing. Did I mention that sublime chorus? Favorite Lyric: "I'm stoked on ambition and verve/I'm gonna get what I deserve"
Ariana Grande, "ghostin"
This is the emotional crux of thank u, next. For her first couple of albums, Ariana always had trouble creating tracks with convincing emotional depth. On "ghostin," a song about a lover who will never compare to one of Ariana's past lover, Ariana delicately sings over a fluttering string arrangement. This could have been a sappy power ballad, but the choice to make this a softer song works beautifully. Favorite Lyric: "Every tear's a rain parade from hell"
James Blake, "Mile High (feat. Travis Scott & Metro Boomin)"
This fusion trap, soul, hip-hop, and electronica burns slowly and sexily. James' voice drips in and out of Auto-Tune as he explores his full vocal range while duetting with Travis Scott about…. joining the "mile high club." It's quite amusing how such crude subject matter can sound so beautiful in the hands of these three gentlemen.
J Balvin & ROSALÍA "Con Altura (feat. El Guincho)"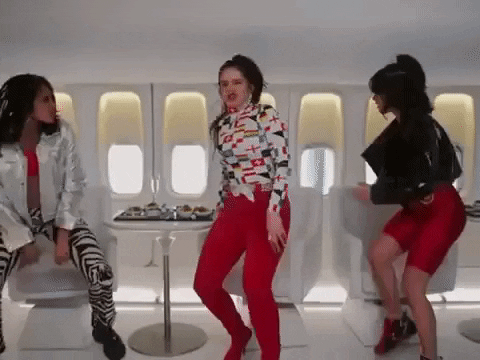 It's a shame this song peaked so early in the year, it has "summer hit" written all over it. The second collaboration between Balvin and La ROSALÍA is more in the vein of the latter's trademark "urban flamenco." The chemistry is hot and the "live fast, die young" sentiment is even hotter. Favorite Lyric: "Lo hago pa' mi gente y lo hago a mi manera"