#40. Pistol Annies, "Got My Name Changed Back"
Is there anything better than a spunky, celebratory song about freedom after divorce? The rollicking lead single from the Miranda Lambert-fronted band's third album, "Changed Back," is a simple Americana-influenced track that is incredibly empowering. Stacked with guitars, steel drums, and beautiful harmonies, this track helps to continue to make country music less of a boy's club with each release.
#39. Saweetie, "ICY GRL (feat. Kehlani) [Bae Mix]"
2018 has been the year of female rap. From Cardi and Nicki to Kash Doll and Rico Nasty, women have been killing it this year. Saweetie dropped a strong debut EP earlier in the year, but her remix of her breakout hit, "ICY GRL," is a major hit. The "My Neck, My Back"-sampling track gets an update with a killer verse from Kehlani. The two California girls trade verses filled with braggadocio and charm, and this remix brings the already fun original to a whole other level.
#38. Mark Ronson, "Nothing Breaks Like a Heart (feat. Miley Cyrus)"
This country-inflected dance track was a late entry in this year's Best Songs list. Nevertheless, Miley's powerful vocal performance combined with Mark Ronson's exquisite production creates a worthy addition to the list. Inspired by his recent divorce, the upbeat track is actually quite sad and melancholy. Lyrically, the song speaks of a love lost and Miley's Nashville-bred voice brings a perfect gravitas to the track.
#37. Mac Miller, "Ladders"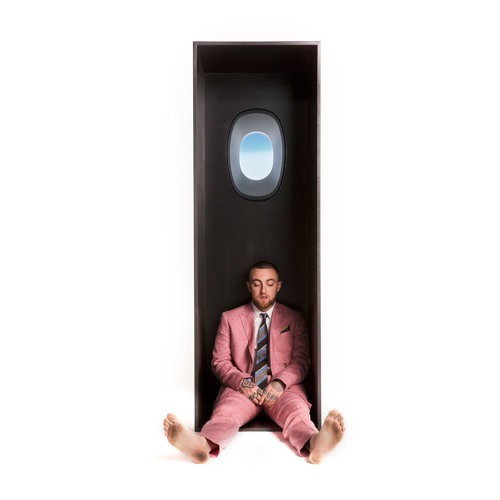 The late and great Mac Miller left us with an album full of gems. I ranked Swimming as one of the top ten albums of the year (read the list here), and "Ladders" is one of the gems on that record. From the jazzy brass breakdowns to the switch between husky singing and nimble rapping, "Ladders" is a beautiful record.
#36. Leon Bridges, "Bet Ain't Worth the Hand"
Harp + strings + falsetto = beauty. Need I say anything more? Bridges' soulful sound gets a modern twist on this single from his sophomore album, which I ranked as one of the best this year. A ballad about love isn't even slightly original, but Bridges makes it sound completely new on this stunning track.
#35. Lil Wayne, "Mona Lisa (feat. Kendrick Lamar)"
When Wayne's long-awaited fifth addition to Tha Carter series finally dropped, I named this as one of the strongest tracks. My opinion has not wavered. Wayne and Kendrick trade bars stacked with stark lyricism and extremely intricate flows. In a year full of vapid and trashy quick trap hits, this was exactly what we needed.
#34. H.E.R., "Feel a Way"
H.E.R. dropped two killer EPs this year and capped off 2018 with a stunning five Grammy nominations. "Feel a Way," from I Used to Know Her: The Prelude – EP, is a wavy ode to rocky relationships anchored by H.E.R.'s soulful voice. Although the hook is very repetitive, H.E.R.'s voice is just too gorgeous for any of that to matter.
#33. Ariana Grande, "get well soon"
Ariana's Sweetener, which I named one of the top five albums of 2018 (read here), is filled with gems. The album closer, "get well soon," is a five minutes and twenty-two seconds of an auditory antidote for anxiety. Over a Pharrell production of layered vocals and a bouncy piano, Ariana sings about her experiences with anxiety after the bombing outside of her Manchester concert in 2016. On this track, Ariana takes a specific and personal experience and makes it eternally universal and relatable. Did I mention that she sounds absolutely incredible? But, you already knew that.
#32. BROCKHAMPTON, "SAN MARCOS"
BROCKHAMPTON's music is an acquired taste, but "SAN MARCOS" is their most accessible song to date. The folk-pop-rap trap perfectly sums up 2018. Forward thinking production and further blending of genre line while still lyrically reminiscing about the past.
#31. 6LACK, "East Atlanta Love Letter (feat. Future)"
6LACK's sophomore album of the same name was slightly underwhelming (read my review here), but this is definitely a standout track. Future delivers his best guest performance in ages as he both sings and raps over the piano-laden ballad. The title is self-explanatory, but words cannot explain how great 6LACK and Future sound together.
#30. Cardi B, "Get Up 10"
Cardi didn't hold back on the bangers with her debut album (read my review here), and album opener, "Get Up 10," is a monster of track. Clearly inspired by Meek Mill's "Dreams and Nightmares," this track is a gruff and motivational ode to Cardi's come-up and dedication to staying on top. This has undoubtedly been Cardi's year, and her impassioned flow on "Get Up 10" proves that she deserves it.

#29. Kacey Musgraves, "Happy & Sad"
Golden Hour is an absolutely gorgeous album and one of the album tracks, "Happy & Sad," is the perfect description of the convergence of elation and melancholy. Human emotion is complex but Kacey makes it sound as simple as an elementary school math problem. Her delicate timbre blends perfectly with the soft guitars on this track, just great.
#28. Childish Gambino, "This Is America"
I still think this song was better than its video. While the video was technically excellent, however, thematically it was too geared towards the white liberal gaze for my taste. The song, on the other hand, perfect balances a gospel choir, folk-influenced guitar riffs, and a grimy trap beat riddled with ad-libs. Somehow, it all coalesces into a gripping three-minute song that epitomizes nearly everything about being black in America. It's humorous and biting without being preachy.
#27. Florence + The Machine, "Sky Full of Song"
Florence is known for records stacked with howling vocal performances and rapturous production. On "Sky" she trades all of that for a quieter disposition that is almost an adult lullaby. Lyrically, she's on her A game, as per usual, and the weight of her voice is just incredible.
#26. Mitski, "Nobody"
Who doesn't love a disco bop about disenfranchisement and loneliness? "Venus, planet of love / Was destroyed by global warming," is the perfect lyric as well. Mitski somehow makes political metaphors out of personal sorrows and outer space. While it's the most accessible song on Be the Cowboy, which I named one of the top ten albums of 2018 (read here), it's not even the best!
#25. The Carters, "HEARD ABOUT US"
There really is nothing better than the two halves of music premiere power couple bragging about their riches and notoriety. Seeing two legendary black artists at the top of their game and celebrating their love for each other in the face of a recently reconciled marriage is just beautiful. Also, Beyoncé's ridiculous runs at the end of the song prove why she is the best mainstream contemporary vocalist alive.
#24. Travis Scott, "STOP TRYING TO BE GOD"
I named this the best song of the summer (read here), and "Stop" has not lost any of its charm since then. Featuring James Blake, Phillip Bailey, Kid Cudi, and Stevie Wonder, this introspective warning against God complexed is one of the most stunning tracks of the year. The combination of trap, soul, and jazz works beautiful and Travis is actually saying something of substance here.
#23. Blood Orange, "Chewing Gum (feat. A$AP Rocky & Project Pat)"
This cut from Blood Orange's Negro Swan record is just gorgeous. A soft ode to exasperation by way of anxiety, the message of this song is universally applicable. Rocky and Pat deliver fun, hard-hitting verses, and Dev Hynes' voice is as soothing as ever.
#22. Chloe x Halle, "Cool People"
Truthfully, I could have chosen anything from Chloe x Halle's excellent debut album (read my review here). Nevertheless, the beautiful melody on the hook coupled with a muted groove of the verses and their passionate vocal performances: this song is a winner.
#21. Nicki Minaj, "LLC"
While Nicki blessed us with countless featured verses and her own songs like "Chun-Li" and "Good Form," "LLC" is the real star of her Queen album (read my review here). Three verses stacked with coalescing and intricate metaphors constitute the track. Nicki eats this track with at least three or four different flows, it's hard to keep track. Nicki may not have been the most successful female rapper this year, but "LLC" proves that she is the greatest mainstream female rapper, and one of the greatest mainstream contemporary rappers in general, ever.
#20. Hozier, "Nina Cried Power (feat. Mavis Staples)"
2018 was definitely a year of protests. We had the March For Our Lives, the March for Science, another Women's March and plenty more. This song, an ode to the power of protests, is a raucous celebration of music's intrinsic relationship to civil rights movements and freedom. Featuring one of the greatest political musicians of all time, Mavis Staples, Hozier return with a roar. Oh, and the rest of his EP is also incredible (read my review here).
#19. Mariah Carey, "Giving Me Life (feat. Slick Rick & Blood Orange)"
As a whole, Mariah Carey's Caution (read my review here) is practically flawless. This specific track, however, is basically perfection. A six-minute experience soundtracked by electric guitars and vocals layered in multiple octaves….. it's all just too good.
#18. Demi Lovato, "Sober"
Obviously, Demi's heartbreaking hospitalization made this song all the more poignant. Nevertheless, as simply a record, "Sober" is a gorgeous track. Demi utilizes understates production to back up her soft timbre and emotional pleas for help in a time of deep darkness. It's heavy stuff, but beautiful at the same time.
#17. Teyana Taylor, "Gonna Love Me"
Teyana's K.T.S.E., which I named as one of the best albums of the year (read here), is already aging like a fine wine. This cut from the album is one song that I know I'll be playing for my kids years from now. "Gonna" has a timeless feel to it and the yearning for reciprocation of love that Teyana sings of is something that we can all relate to.
#16. The Carters, "BLACK EFFECT"
This is one of the best Jayoncé collaborations of all time. Whether it's Beyoncé's "we good!" ad-libs or Jay's celebratory hook, this song is pure fun. Sometimes we can get so bogged down on the downsides of being Black in America that we forget how influential and important and great we truly are. "BLACK EFFECT" is here to remind us of the latter.
#15. Ariana Grande, "no tears left to cry"
As her first major musical release post-Manchester, Ariana had a lot riding on "no tears." Needless to say, she nailed it. Over a hip-hop and disco influenced beat, Ariana captures the ecstasy of 90s pop and revamps it for 2018. We would soon see that Ariana, and the rest of the world, actually had quite a few tears left to cry. Nevertheless, for those three minutes and change, everything was just beautiful.

#14. Janelle Monáe, "Pynk (feat. Grimes)"
To put it simply, Janelle uses the color pink to describe everything from the literal to the metaphysical on this song. Her higher and lighter vocals float over the bubbly production and when things rev up in the chorus, you get transported to another realm. It's a decidedly queer womanist anthem, but it's also not a history lesson or a political sermon. Janelle treads that line absolutely flawlessly.
#13. twenty one pilots, "Jumpsuit"
After the Grammy-winning success of "Stressed Out" and their Suicide Squad soundtrack single, "Heathens," twenty one pilots could have gone even further into the pop world. Regardless of all of that, they stayed true to their roots and put out a rollicking, hard-hitting rock song. Delicate vocals are juxtaposed against intense guitar riffs and wild drums on this track, and if all just works.
#12. Travis Scott, "CAROUSEL (feat. Frank Ocean)"
I used to think "STOP TRYING TO BE GOD" was the best song of ASTROWORLD (read my review here), but I think I might be on the "CAROUSEL" hype train now. Frank is the real star of the song as he is one of the few artists who know how to correctly use Auto-Tune for effect. Sure the subject matter about life under the influence is pretty vapid, but the carousel metaphor is perfect in the larger world of ASTROWORLD.
#11. Drake, "Nice For What"
Drake released about 1,000 songs this year, but this one was by far the most fun. Over bounce-inflected production and a Lauryn Hill sample, "Nice For What" tackles woman empowerment in the age of social media. Drake finally covered something new and the beat is absolutely infectious. This should have been even bigger than "God's Plan" and "In My Feelings."
#10. Cory Asbury, "Reckless Love"
Even if you aren't Christian, this song will make you a believer. My gripe with a lot of modern Gospel songs is that they try to hard to sound current. Everything sounds a little forced. On "Reckless Love," Cory effortlessly incorporates modern production elements into a song about the greatness of God's love.

#9. Kendrick Lamar & SZA, "All the Stars"
I gave this song a bit of a hard time in my original review (read it here), but it definitely has grown on me. The song has a distinct cinematic essence and SZA's anthemic vocals lift anyone's spirits.
#8. Ariana Grande, "thank u, next"
I've written extensively about why this is one of the most important songs of the year (read here), but it is also one of the best. From the sparkly-trap of Tommy Brown's production to the deceptively simple lyrics, "thank u, next" is a triumph. It's a glorious ode of gratefulness to her exes and hopeful glance towards the future.

#7. Pusha T, "The Games We Play"
This is one of the best-produced records of the year. The brassy snap of the production and the way Push hits every pocket is just incredible. The song already sounds like a classic record and it's triumphant in the way it talks about his come up.

#6. Lady Gaga & Bradley Cooper, "Shallow"
Gaga's growls and Bradley's gruff tone make this song. This is one of Gaga's best written songs ever, and the power of her belts is simply captivating. "Shallow" has become bigger than A Star is Born (read my review here), and for good reason: it's an absolutely killer record regardless of the film.

#5. Kacey Musgraves, "Space Cowboy"
This song was definitely robbed of a Song of the Year nomination at the Grammys. The way Kacey flips the multiple definitions of "space" to convey the imperfections of love is just exquisite. Her earnest and soft vocal performance make the song even more heart-breaking.
#4. King Princess, "1950"
I named "1950" the best song of the summer, and the song is still as incredible as it was back then. The simple guitar riff and her nonchalant vocal performance are just excellent. The sound is timeless and it's a nice organic track in a year that needed one.
#3. Janelle Monáe, "Django Jane"
About 6 verses of hard-hitting lyrics about the greatness of black womanhood is something that is always welcome. On "Jane," Janelle trades her R&B croons for a hoarse, gruff flow that skates over the intense trap beat. This is easily one of the best rap songs of the year, and she does it effortlessly.
#2. Ariana Grande, "God is a woman"
I'm not sure there's a better-produced song from 2018. Whether it's the moody guitar intro, the epic bass drop, or the layering of Arianas to create a feminist gospel choir, "God is a woman" has everything and more. Ariana has had numerous songs about female sexual empowerment before, but on this track, she truly comes into her own as both an artist and a vocalist.
#1. Mac Miller, "Self Care"
2018 was a tumultuous year. In a year full of loss, self-care is the most important thing. Mac Miller's "Self Care," the lead single from Swimming, is five minutes of talking about anxiety, depression, self-care, and just being good to yourself so you can be good to others. The song is actually perfect, and the best of 2018.